Estamos iniciando el primer club en Español de comunicación y liderazgo. Es un Club Toastmasters abierto al público.
Un poco sentimental sobre ser madre, pero más que nada te muestro este divertido video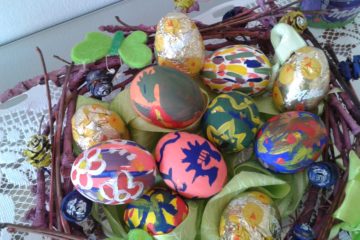 Here some of ideas of Easter decoration. I tell you what I ate and show you my coloured eggshells.