Paulina Lara, Content Manager
My mission is to increase visits and lead conversion through content production and its distribution through different channels. My job drives sales, brand authority, and client retention. As an external consultant, I am advising or creating content, mentoring or teaching for different cool brands.
www.tucontentmanager.com
Communication 4ARTechnologies
I manage the official blog, generate content for social media and create relationships with artists and media interested in the all-in-one tool for everyone in the art world. From artists to collectors; from logistics to restoration specialists; we want every player to focus on their passion while saving time and money.
Online Marketing Teacher at the Digital Career Institute Germany
I teach videomarketing with the focus on creating for the journey of the costumer. I push my students to perform in front of the camera and edit their own material. 
I am also teaching PR as well as mentoring students in their final presentations so they find balance while also looking for a job or internship at the end of their 12 months course.
Becicle's Marketing Mentor
After helping manage their content for Instagram, now we work on specific projects. During this phase of their business, I am a consultant for video and organic content efforts.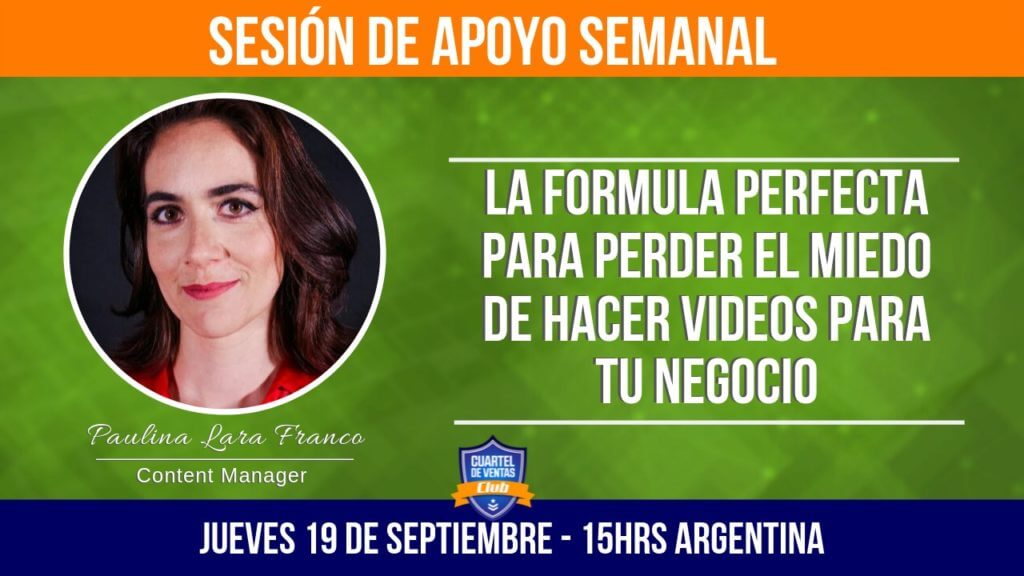 Guest at Escuela Internacional de Negocios Cuartel de Ventas
Other experiences
Metrinomics – Consultant (2019)
International calls to assess client satisfaction.
SalesUp! External consultant (2017-2020)
I worked directly with the Marketing Department producing materials for all parts of the funnel. I advise on the content strategy and edit, maintain and deliver resources to help prospective and current clients during their journey.
Webinars, copy for landing pages, emails, internal communications, new features and pr strategy with experts are some of the most fun activities I did for them.
SalesUp! – Communications Manager (2014-2016)
I managed the editorial calendar, had a PR strategy to get experts for our webinars, produced ebooks as well as the copy for new features, the website, landing pages and social media. 
Also coordinated  the content for 3 Prospect Nurturing campaigns
I was part of the editorial team to produce eBooks like Califica prospectos or Proceso de ventas.
Blogger
The following, are some of the websites that I write -or have written- for in Spanish.
Para Latinos en Berlín
I created this page to help latinos with some of the main questions they have in the city. Restaurants, where to find products, how to write a german letter for a language test, are some of the most common posts that got this site to rank quite well in Google.
Alemania Desconocida
This is a new space for travellers. A blog for people who would like to learn about the culture, history, nature, art and entertainment of Germany's corners.
Revista Horizontal
Cultural magazine, edited at La Salle Cancún by the Communication and Design School. I was part of the editorial committee when it was founded in 2008. Now they are creating posts in the Uni's website.
Ready to collaborate with you
If you have an idea and want to collaborate with me, get in touch and let's talk about it!