I had a great experience last week! As I practically just moved to Berlin, I am slowly, slowly getting to find the artists to collaborate with. An advert on Facebook appeared and showed me theater workshops and shows to be held at that moment! Immediately I emailed Jan, the organizer, who kindly told me the details.
I managed to arrive at the second half to the second workshop by Ekaterina Varlakova and Antonina Popova, from Russia. We explored how from movement we could develop something that naturally became part of an action to be performed, as Meyerhold's biomechanics approach. Also how to work from the inner motivation, memory or feeling, just like classic theater practitioners do, more Stanislavskian.
On Wednesday, we had an acting workshop with Anna Balcerzak, from Poland; we worked from movement, sensations, and the combination of body and memory. It was a physical theater training which reminded me a lot of the ensemble and how to rehearse from the physical presence to then start fixing some scenes.
Next, we had Eric Wilcox, who comes from the United States and works with Jan in the Pantomaniacs mime company. His approach was to research our body and work, then comment on it. The main focus was the contraction of time, space, synthesis (with the idea less is more). We trained with different energies and reflect on each other's work.
The last workshop was dictated by Brian Latini from Italy. He lead us through a journey in a ship. It was a good work where again the ensemble and the collective listening was a key element. But at the same time, the journey was personal and we were following this artistic dream, so after getting in the boat, struggling, finding connections with the others and passing a storm together, we arrived at our destination.
The Pantomaniacs (Eric Wilcox, Jan Romberg und Lukasz Szydlik) performed their show on Friday. Three characters, with different lives and situations, sharing a space and time. They had a full house, loads of fans, happy to see them and share this festival which was held for the first time in Berlin (they already have one in Dresden).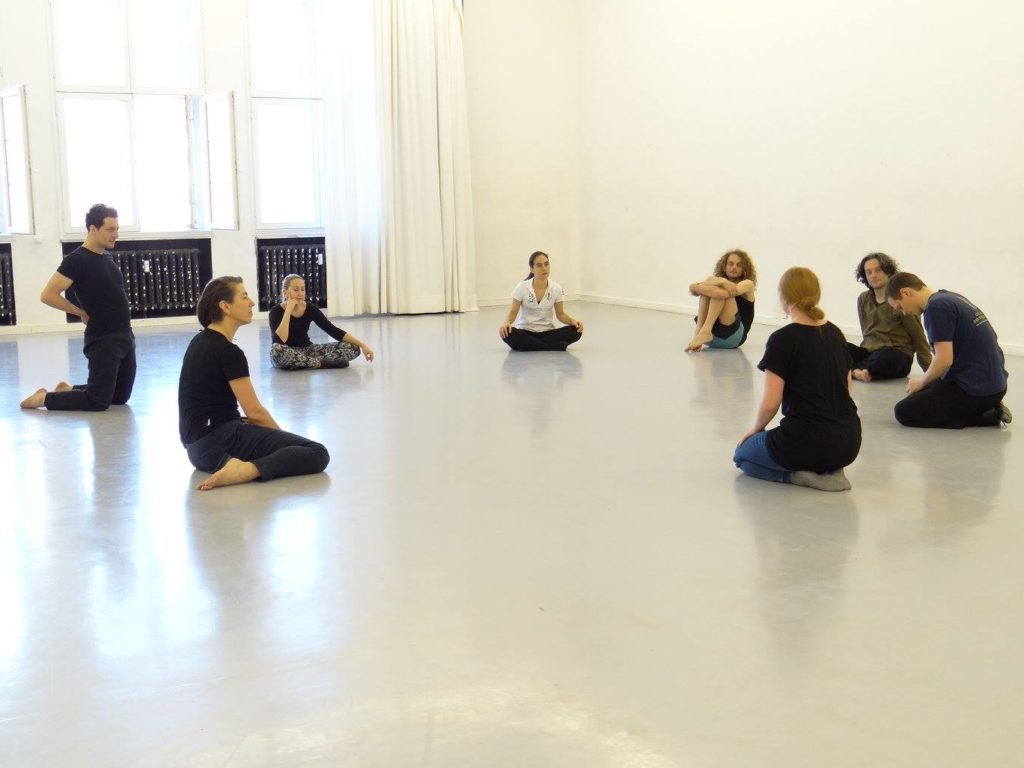 Six months ago I thought I should start exploring a new language for my performance productions, and I was thinking that silent theater could be a new approach where I could expand internationally. Maybe this is a sign…
I can only say I am grateful to had the chance of meeting them, sharing several pieces of training and opinions and look forward to meeting them again in a near future for other projects!
Fotos by Pantomaniacs.